This page presents the importance of medical history teaching, a discipline that contributes to improving a fuller understanding of patients, cultures and communities, and the scientific enterprise's social dimension to cure illnesses and develop new therapies.

Two deliverables are presented on this page:

1) A report on the Medical Humanities Mapping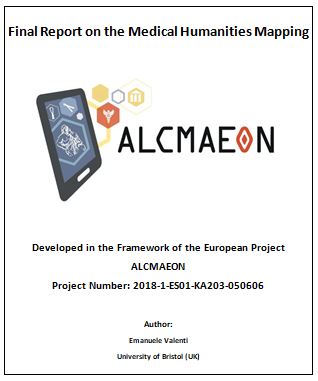 Mapping medical humanities is a strategy to develop student-centred educational material and support active learning. The diversity of medical humanities teaching programs and the lack of a standard for teaching medical history required a previous exploration of each national context. Consequently, the ALCMEAON research team designed a stakeholder's consultation in three different stages: a systematized review of the medical humanities syllabus, a focus group study with lecturers and a questionnaire for undergraduate and graduated medical students. The synthesis of findings framed a blueprint to design the educational material according to the needs of the project target groups.