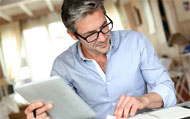 This section allows a constant communication and sharing of information among the project partners as far as the activities for the different intellectual outputs are concerned.

Each project partner upload this section of a three months basis.
Back to the Work in Progress List
click here for the printable version

Partners' Institution:
University of Medicine and Pharmacy Grigore T. Popa

Project's period (from/to):
01 October 2018 - 10 September 2019

Activity concerned:
PM - Project Management

Objectives of activities carried out:
The project management is carried out through the project period and ensures the development of the project activities and achievements of the expected results.

Description of activities carried out:
Managing and organising the national team.
Communicating in different ways to the national partners.
Participating in the skype conversations with the partners.
Managing and organizing the IO1A and IO1B.
Intensive research on the mapping curricula.
Participation in the Focus Group.

Results Achieved:
Respecting the dead-lines of the project.
Participating in the Focus Group and in dissemination events.
Communicating and correlating the members of the national team with the international partners.