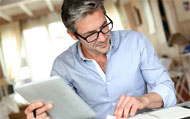 This section allows a constant communication and sharing of information among the project partners as far as the activities for the different intellectual outputs are concerned.

Each project partner upload this section of a three months basis.
Back to the Work in Progress List
click here for the printable version

Partners' Institution:
University of Medicine and Pharmacy Grigore T. Popa

Project's period (from/to):
01 October 2018 - 31 May 2019

Activity concerned:
IO2 - Collection for Digital Medical Museum

Objectives of activities carried out:
To create an interactive map that connects the educational contents with the objects of the digital collection.

Description of activities carried out:
It was discussed on the structure and the persons participated in the project meetings regarding this issue.

Results Achieved:
The activity has not started yet, but we started the planning, so that we can be on time.