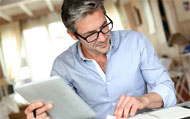 This section allows a constant communication and sharing of information among the project partners as far as the activities for the different intellectual outputs are concerned.

Each project partner upload this section of a three months basis.
Back to the Work in Progress List
click here for the printable version

Partners' Institution:
Fundatia EuroEd

Project's period (from/to):
01 October 2018 - 30 September 2019

Activity concerned:
IO2 - Collection for Digital Medical Museum

Objectives of activities carried out:
Creation of an interactive map that connects the developed educational contents with the objects of the digital collection.

Description of activities carried out:
We discussed on the structure and participated in project meetings that planned the creation of the map and identification of resources and key person to be included in the digital collection.

Results Achieved:
The activity has not started yet but we started planning so we will make sure we respect the timeline