News Archive
15 July 2019
Educational material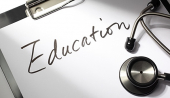 The partners of the project are implementing the first unit of the Educational Material. This deliverable is the main objective of the Alcmaeon project and consists in 12 units which deal with differernt historical periods to be used by medical humanities lectures during their courses. 
03 June 2019
Involvement of lectures and students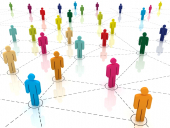 Different lectures, experts in history of medicine, doctors and medical students at BA level are being contacted to join the project in order to work together with the project partners in order to put into practice the project deliverables in Universities.
03 April 2019
Focus Group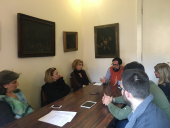 Different Focus Group are taking place in the different partner's countries, such as Italy, Spain, tUnited Kingdom, Romania and Greece. The Universities are orgnising the Focus Groups involving doctors, professors of history of medicine and university students in order to answer different questions focused on four main areas: 
Clinical practice
Meical ethics
Medical social sciences
Communication skills
04 March 2019
Maps of Medical Humanities

Different maps presenting the courses where History of Medicine is an integrated module in a bigger course have been created and uploaded on the Alcmaeon project website by the Higher Insituttions partner of the project. This maps will be used by the partnership in order to present the importance of history of medicine and to implement the Educational Material to be used by lectures. 
11 February 2019
Alcmaeon project - Kick off meeting

The Kick off meeting took place in Florence on 11-12 February 2019. Emanuele Valenti and Lorenzo Martellini persented the project and the activities to be carried out to the partners. The meeting was also an opportunity for the partners ot get to know each other and to discuss all the details related to the project's activities. At the of the meeting all the partnrs had a clear view of the future project's implementation, the financial rules and the activity whch consits in the development of the mapping curricula in the Universities partner of the project and the implementation of 1 focus group per country with experts in gistory of medicine in orde to develop an educational material to be used by lectures in class.
07 February 2019
ALCMAEON Project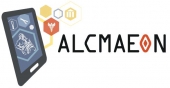 The ALCMAEON project is funded, by the European Commission through the Spanish National Agency for the Erasmus+ Programme. The project is based on the assumption that nowadays medical humanities courses at medical schools are frequently fragmented, due to the participation in the teaching activities of lecturers with different expertise with the result of a lack of expertise of lecturers and the reduction of historians of medicine in medical schools. The Alcmaeon project attempts to overcome the gap between clinical practice and historical perspective of medical humanities, through the representation of the historical scenarios.